Purva International specializes in producing high performance Gang Saw Blades & Circular Saw Blanks. MARTIN MILLER Steel Strips enables us to provide a complete range of Gang Saw / Frame Saw Blades suitable for many different types of Gang Saws to cut different materials, specific quality needs cutting speeds requested by the customers. We are the sole distributors of MARTIN MILLER GANG SAW / FRAME SAW BLADES in India. We have become the market leader in the diamond tool industry over the years due to our high quality standards & service excellence.

Purva International incorporates latest technology and state of the art facilities.Our manufacturing plants are located at Sukher Industrial Area & IID Centre Kaladwas, Udaipur. Our manufacturing facilities are well-equipped to handle orders of any size & specification with ease. Our company is professionally managed by experienced staff, technically qualified & trained engineers & dedicated supervisors backed by well trained workforce.

In liasion with the company's commitment to quality, we have a quality control set-up to monitor all activities of the company. Our persistent efforts to produce quality products have enabled us to gain very prestigious clientele in domestic overseas market. We have been exporting Gang Saw / Frame Saw Blades to Turkey, Vietnam, Korea, Sri Lanka, Egypt, Italy, etc. We treat our business as an association between us & our customers & aim to do far more than merely supplying the products.Purva Gang Saw Blades are made from high precision MARTIN MILLER STEEL STRIPS which is renowned worldwide for its lavish, fine grain structure & extremely homogenous hardness.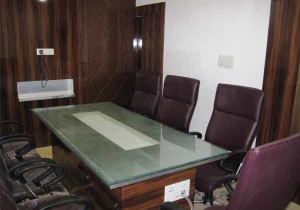 Our product range also includes Circular Saw Blanks for single & multi cutters for granite & stone cutting with water. Our saw blanks are made of high quality steel with chemical composition 75Cr1, which is considered as the best quality for granite stone cutting.